Argentina: A world class destination that combines excellent food, authentic cultural experiences, a variety of activities and excellent shopping. The unique culture is a mix of Spanish and Italian: it's all about the food, the music, dance, colour and art history.
After taking an incentive group to Buenos Aires in 2016, and experiencing the best Argentina has to offer, we want to show you just what this mesmerising city is all about.
Discover an insight into the best of Buenos Aires, as we reveal our favourite locations, experiences and secrets.
Where to stay:
Buenos Aires offers an abundance of accommodation options ranging from major international chains, to luxury hotel resorts to exclusive boutique hotels. All boasting top services and amenities, they can be perfectly suited to hosting any incentive or corporate event.
Our Top Picks:
Palacio Duhua Park Hyatt Buenos Aires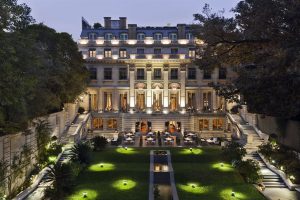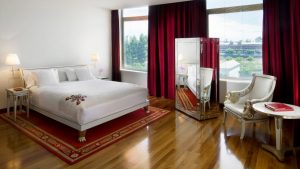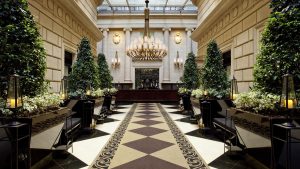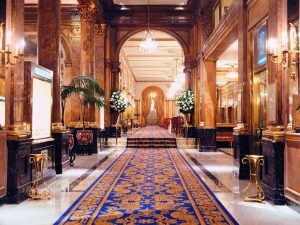 What to see:
Buenos Aires is one of Argentina's top attractions with an abundance of sights to explore and culture to delve in to. After experiencing Buenos Aires' culture firsthand we've narrowed down our must-visit locations and experiences for you.
In Buenos Aires
Visit Plaza de Mayo
Visit San Telmo Markets
Visit the Recoleta Cemetery
Take a Tigre Delta River Cruise
Watch a Boca Futbol game at the La Boca Stadium
Watch an Argentinian Tango show
Visit the Museo Nacional de Belles Artes
Visit The Museaum of Latin American Art of Buenos Aires
Take a workshop with the worlds master craftsmen Marcelo Toledo
Participate in some Tango at El Beso Milonga
Take part in a Gaucho Experience
Take part in a Polo Experience
Immerse yourself in the Culture
Suburbs to Explore:
La Boca
San Telmo
Recoleta
Palermo
If you're feeling adventurous:
Argentina's diverse landscape holds home to a variety of magnificent natural wonders; ranging from the Iguazu Falls in the Subtropical North, to the Glaciar Perito Moreno on the South to some of the Andes' Highest peaks. If you're up for the adventure, we would recommend:
Reserva Faunistrca Penissula Valdes
Incentive Events:
Argentina's Buenos Aires is the cosmopolitan capital and the most visited city on the continent. The city offers excellent opportunities for team building, and learning experiences with its diverse culture and passionate people.
We chose to reward our incentive travel team with: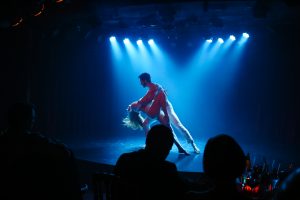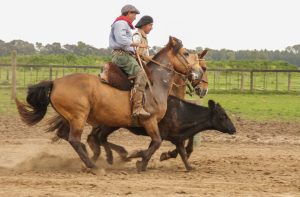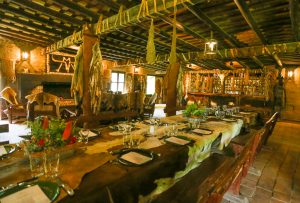 Where to Eat
Famous for its barbecued beef, Argentina's Asado is a way of life for many, but it's not only the beef that's got our tastebuds excited. Buenos Aires restaurants offered up a variety of delicious cuisines which have been influenced from Mediterranean cooking and heavily based on utilising their local produce. From casual restoranes to fine dining, we were always delighted with the quality and taste of every meal.
Some of our favourite restaurants include:
With a mysterious graffiti wall entrance, a striking black and white striped wall inside and tall windows looking onto an interior garden with palm trees, Tegui is one of the coolest places to eat in town. With its exciting menu, this is a must on any Buenos Aires itinerary.
Located in a traditional petit hotel of the Recoleta neighbourhood, Hub Porteño Hotel was born with a concept of a mountain lodge where guests feel like they are visiting a friend's house and interact with other guests, sharing breakfast and afternoon tea. Inside this peculiar hotel, we find Tarquino, one of the trendiest restaurants of Buenos Aires these days..
Chila is located in Puerto Madero area and offers excellent food with French influence. It garnered various prizes for its excellent cuisine and service.
One of Buenos Aires' swankiest restaurants, this exclusive establishment in Belgrano is frequented by locals and tourists. The impressive space combines sleek industrial edge with comfortable seating and mood lighting, and diners are placed at discreet distances.
Inspired by nature, Pura Tierra is at the forefront in the creation of South American cuisine. With a focus on quality, seasonal produce, Argentine flavours and the chef's own vision, it offers a wide range of dishes to suit every palate. 
Where to Drink:
Argentina is world renowned for its wine, and is the 5th largest producer of wine in the World. We enjoyed the diverse range of world-renowned bars, and sampling the best Argentina has to offer in their very unique and world-class bars.
Opened by Aline Vargas, Renato 'Tato' Giovannoni and the talented Julian Diaz, this speakeasy lies hidden under a flower shop in the heart of Buenos Aires on Arroyo Street. The choice of the shop was deliberate with the team wanting to front the venue with a fresh and neighbourly vibe. This bar was recently ranked for two consecutive years in the "The Worlds 50 Best Bars".
Frank's Bar is a speakeasy with an innovative and sophisticated concept in Palermo , Buenos Aires. Offering modern cocktails, gourmet cuisine and a retro atmosphere, inspired in the 20s, which makes you travel in time. Franks' is distinguished as the best bar in South America by the prestigious ranking "The World's 50 Best Bars 2012". The only way to enter Frank's is with a password. You can discover the secret code, by the clues posted on their Facebook page. Once you passed the bouncer you will enter the bar through a phone booth.
By day this is a cafe and bakery, but come 8 p.m. the rear door opens to reveal a mural of HRH Queen Victoria and a bar that can be described as a fusion of industrial revolution and contemporary chic. Providing a huge array of cocktails, the venue welcomes stylish and cheerful customers in speakeasy atmosphere. 
Getting there:
Situated in South America, Argentina is easily accessible from many destinations world-wide.
There are direct flights with Air New Zealand from Auckland which take approximately 11hr 45 min. There are also flights from Brisbane / Sydney / Melbourne to Auckland, which then fly directly to Buenos Aires.
---
To find out more on hosting your next event in Argentina Contact Us at Cornerstone Events:
https://cornerstoneevents.com.au/wp-content/uploads/2017/02/Argentina.jpg
873
1679
Ines Kharouni
https://cornerstoneevents.com.au/wp-content/uploads/2020/02/cornerstone-logo-inv-340x156-1-300x138.png
Ines Kharouni
2017-02-13 05:15:50
2017-02-15 03:27:13
Destination Guide: Argentina