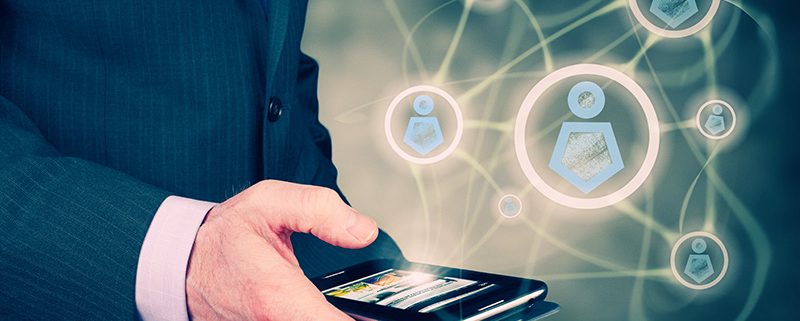 Whilst social media is widely recognised as an advertising platform, many event organisers forget to use it to support and promote their events. Social media plays a large role in most of your event attendees lives, and embracing it for your events can prove to be very rewarding.
In order for you to make the most out of social media for your events, we have designed a step-by-step guide on how your business should utilize social media to support your next conference.
Step 1: Identify with your audience.
Firstly, you need to find out which social media platforms your prospective event attendees are using. Discover which platforms are most popular, or if your attendee's are part of an active LinkedIn or Facebook group. This will help you determine the best platform from which to launch your event group page.
Step 2: Start a LinkedIn or Facebook group
Now that you have determined where most of your delegates spend their time online, you can create a group and ask them to join. This allows your attendees to connect before the event, giving them an indication of who else will be attending. Here delegates will be able to ask questions leading up to the event, and you will be able to create hype and hopefully attract more attendee's.
Step 3: Create a #Hashtag
By creating a hashtag dedicated towards the event you are allowing your conference attendees to take part in a digital conversation. Delegates will be able to tag Facebook, Twitter and Instagram posts with this hashtag allowing their content to be easily found by other attendees. However, be careful to use no more then 1 or 2 hashtags as this can get confusing. Promote the event hashtag on all pieces of marketing material that you produce (banners, posters, event app) as the more widespread your message, the more attendees will familiarise themselves with it.
Step 4: Give Incentive to the #Hashtag
Offer attendees rewards for using the hashtag; such as behind-the-scenes chats with keynote speakers, front row seats or VIP access for posting about the event. Make sure to give the incentive a few weeks before the event so your attendees can help create hype.
It is also a good idea to have attendees name badges include their twitter handles, as this can help encourage attendees to connect with each other online.
Step 5: Assign a Social Media Monitor
During the event it is vital to have one member of your team in charge of everything social media related. This key person will ensure attendees are always kept in the know by responding to posts, conversations and regularly updating the group page. This person will also be in charge of monitoring the online conversation. It is vital to ensure the Social Media Monitor addresses any complaints or questions promptly and in a professional manner.
Step 6: Display delegates Tweets on a live media wall
Display your attendee's social media posts that have utilised the hashtag on data projection screens during the conference as a talking point. This allows the digital conversation to take place within the physical conference. By doing this, attendees will be more likely to respond to these tweets and the number of delegates posting should rise as they are more likely to tweet for the chance to have their ideas or thoughts heard.
Step 7: Allow Q&A audience members to ask questions online
Create a specialised hashtag for delegates to use during Q&A time. Your designated Social Media Monitor will filter through the tags and only display the most important and engaging questions on the media wall. This gives more reluctant attendees the opportunity to speak up and also allows the questions to be screened before being asked.
Step 8: Wrap up
Curate content from the hashtag after the event. You can post this both on the event page, or your own social media profiles to showcase the success of your event. This can help to inspire people to attend your event in the following years.
Sharing videos of the highlights of the event via Facebook Live or YouTube is a great way to allow attendees to relive the event. Asking to share the videos allows for your event to be broadcasted all over the internet.
Taking these steps into consideration will be your starting point of using social media to leverage your next event. Talk to us about utilising social media at your next event, and how we can help you achieve social media success.
https://cornerstoneevents.com.au/wp-content/uploads/2016/12/guide-blog-img02.jpg
533
800
Ines Kharouni
/wp-content/uploads/2020/08/Cornerstone-Logo-white.svg
Ines Kharouni
2016-12-13 02:17:39
2017-03-13 02:23:47
Guide: Social Media for Conference Events