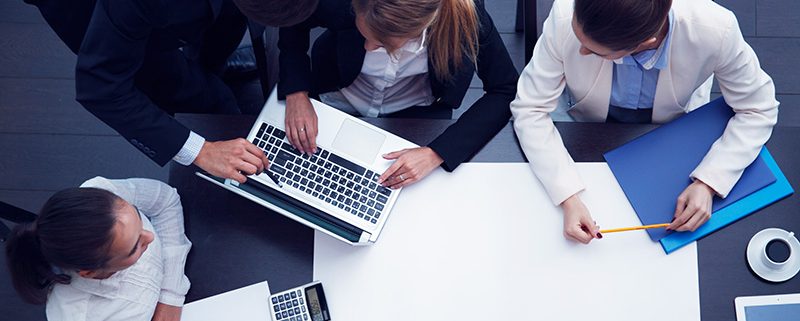 Getting delegates to attend your conference is one thing, but actually facilitating their engagement is much harder feat. Delegate engagement doesn't just occur from the event itself, it is crucial to initiate engagement and productivity of attendees well before and after the event. Follow this guide to learn how to facilitate delegate engagement at your next event.
Before The Event
Utilise your Event App early on, to send out communication to your delegates. Messages sent out via your App are much more likely to be read and won't get lost like a generated email would. Your Event App is great for sending short, succinct messages such as updates on speakers, sponsors or deals. They are also great for promoting urgency and getting recipients to take action straight away.
It is also vital to promote your social #hashtag early on via the Facebook or LinkedIn Group that you have made for your potential attendees. By giving your delegates the opportunity to participate in online discussions before the event you will be able to see what your delegates are looking for, and in turn develop a program that they need. Learn how to utilise social media for your event in our Step-by-Step guide.
Give your delegates pre-event educational content which is relevant to the sessions they have selected. Information such as: past event video presentations/notes, content from the chosen speaker, links to informative topic blogs and the option to attend additional sessions. This will excite registrants and get them prepped for the event.
It is vital to send this information via segmented emails, highlighting the particular sessions the registrant has chosen. By sending segmented emails you have more of a chance of engaging your selected audience.
When developing the program for the event don't leave it all up to the committee, be prepared to suggest speakers who will engage the entire audience. Choose speakers who are well-informed, well-prepared and confident; it is also beneficial to hire a facilitator or MC for the event so that the program runs smoothly.
During The Event
Having smaller forums of 50 people rather then huge conferences can assist in facilitating engagement of attendee's. Smaller groups also allow delegates to take part in the conversation, and having a facilitator will allow for a 2-way discussion to take place. This gives delegates the opportunity to engage and develop ideas, getting them more involved.
Speakers can also take a more dynamic approach by developing the conversation around attendees. This is extremely beneficial as it allows delegates to learn and discuss topics relevant to them. Speakers should be giving delegates key learnings that can be utilised once they return to the work place.
Live polling within your Event App is also a great way to see results instantly and engage the audience via sharing during the conference sessions.
Ensure to utilise your social media pages and hashtag during the event. Create a Twitter hashtag for delegates to post about the conference – and display this live on Media screens during conference sessions. This can prove to be very rewarding and allows for attendees to have their say.
Engaging delegates can be as simple as talking to your attendees during the event for feedback. Getting to know them and what they liked and disliked about the event can go a long way in understanding how to engage your delegates in upcoming events.
 After The Event
Give delegates the opportunity to fill out a survey via the Event App after the Event. Ensure questions allow for meaningful responses and ask attendees where the event could of improved. Also, Utilise the existing social media groups for ongoing discussion about the event.
Follow Up
After one month of the event being held begin to release podcast material from the conference via your online channels, and set up discussion forums that relate to the podcasts. Undertake market research; find out what next years' delegates will be looking for, and what subjects are of hot topic.
Getting speakers back for webinars in smaller groups is a good way to reconnect with the delegates and give them an opportunity to delve deeper into topics they found interesting and beneficial.
https://cornerstoneevents.com.au/wp-content/uploads/2016/07/guide-blog-img01.jpg
533
800
Ines Kharouni
/wp-content/uploads/2020/08/Cornerstone-Logo-white.svg
Ines Kharouni
2016-12-05 13:46:12
2017-03-13 02:28:05
Guide: Generating Delegate Engagement